All landlords, from time to time, will need to find tenants for their rental properties. This typically requires creating rental listings and advertising them across various outlets so that they reach the highest number of renters possible. Unfortunately, the existing process is frustrating. First, landlords have to worry about making the listing attractive so that it draws the attention of applicants. Second, they need to repetitively enter the same information to create the listing multiple times so that it appears across the major property websites such as Zillow, Craigslist, and others.
Properly has developed a new listing tool that helps landlords create rental listings and advertise it in a matter of minutes. Here's how it works.
Create a Listing
Properly makes creating a rental listing simple and quick. Landlords can select from a list of options, write descriptions, and upload photos of the property. The information covers all the important qualities of a property:
Address and Contact Info
Basics – bedrooms, bathrooms, parking, etc.
Details – list of amenities available
Photos & Video Tour
Lease Terms – rent, security deposit, date available, utilities included, etc.
Description – attract applicants by describing what makes the rental stand out.
Screening Report – option to require a credit, background, and eviction report from applicants.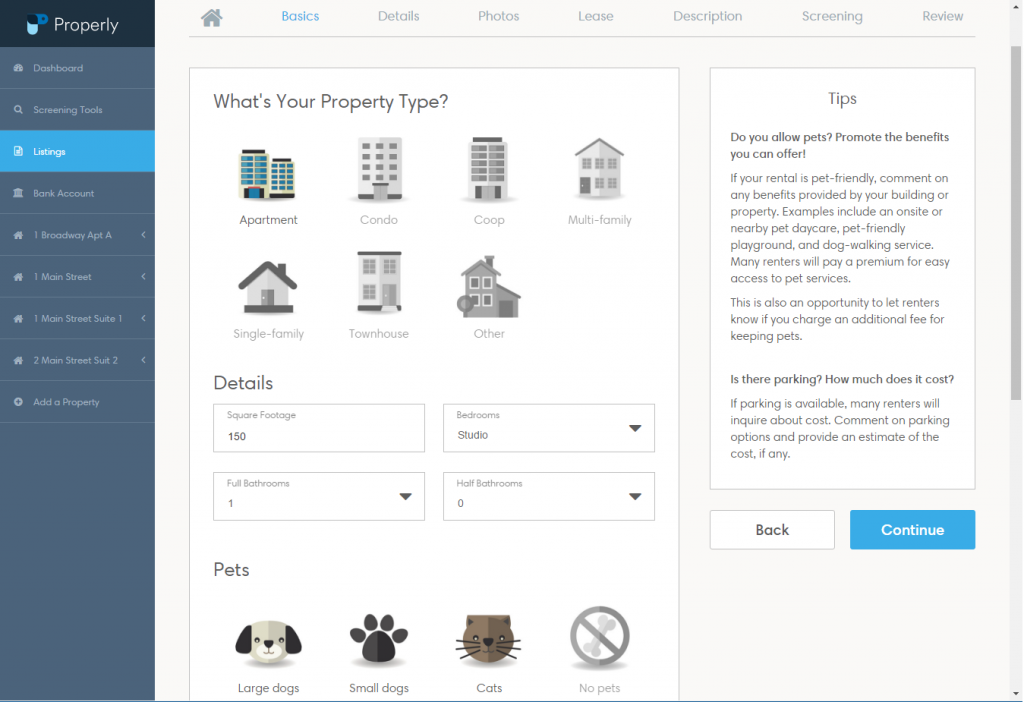 [Screenshot]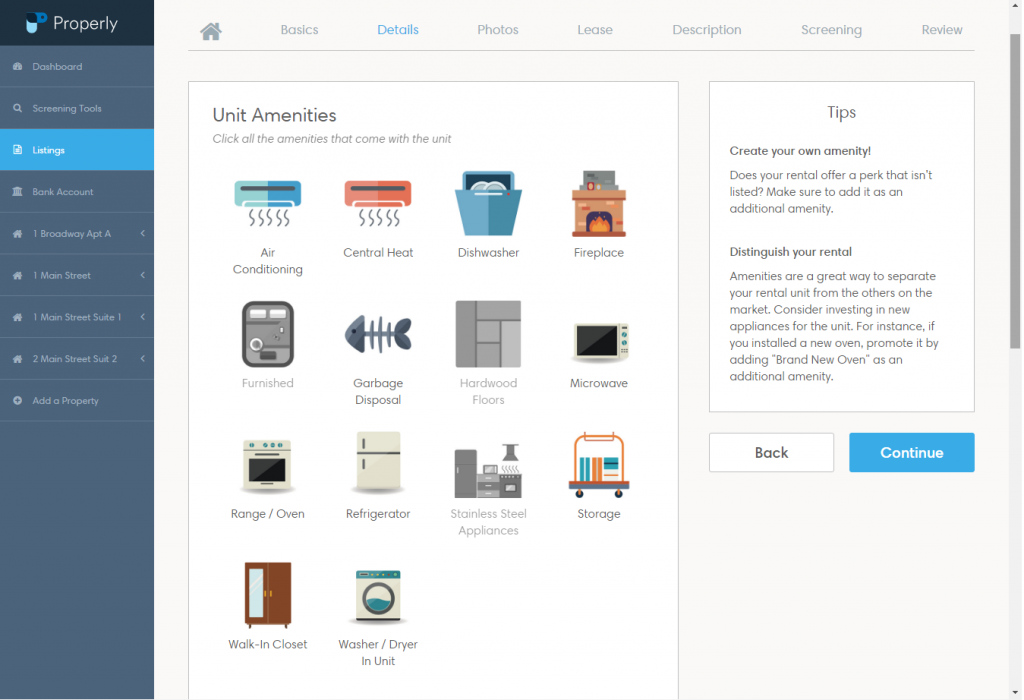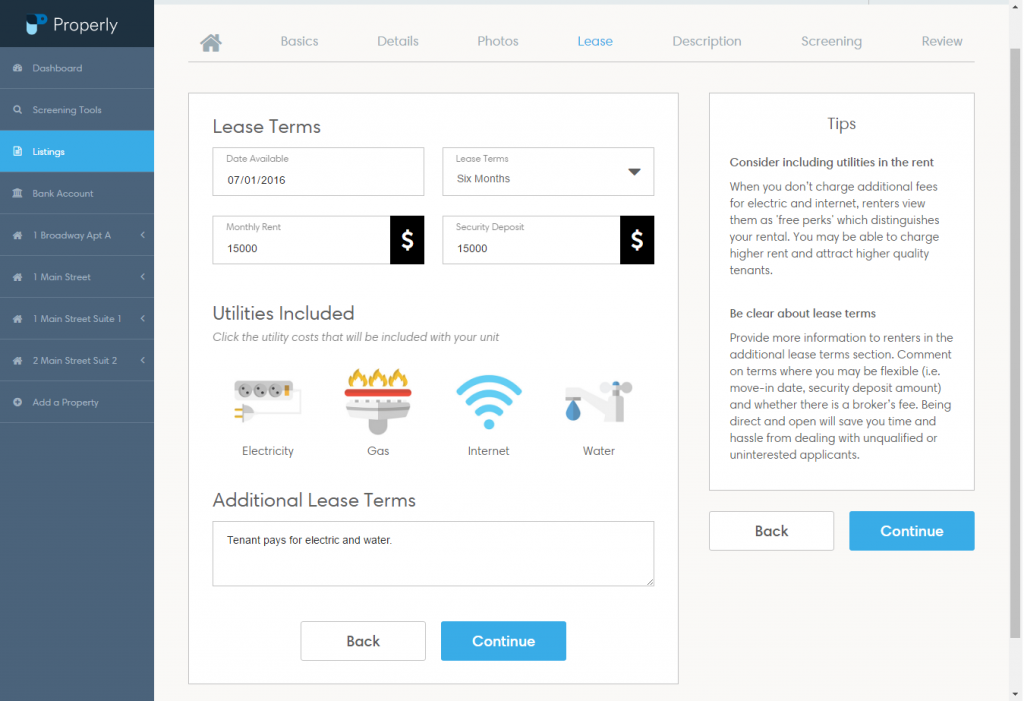 Landlords can preview the listing and when ready, activate it.
Market Your Rental
Once the listing is activated, Properly uses all the information provided to create a beautiful listing on its own dedicated webpage. Here is an example – https://properlyrent.com/listing/sample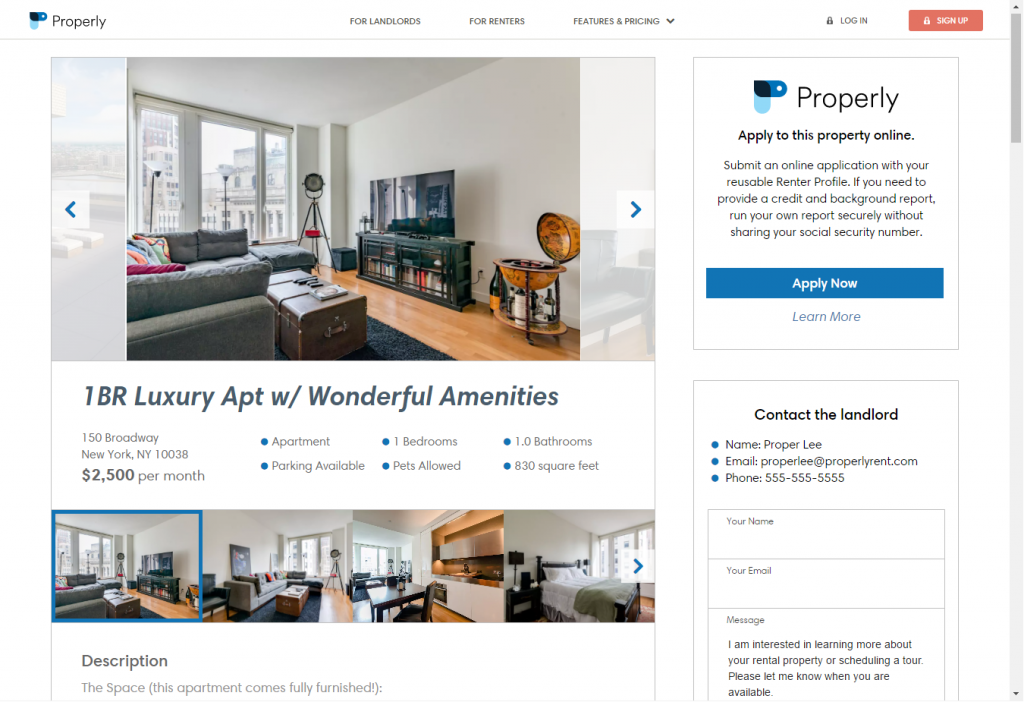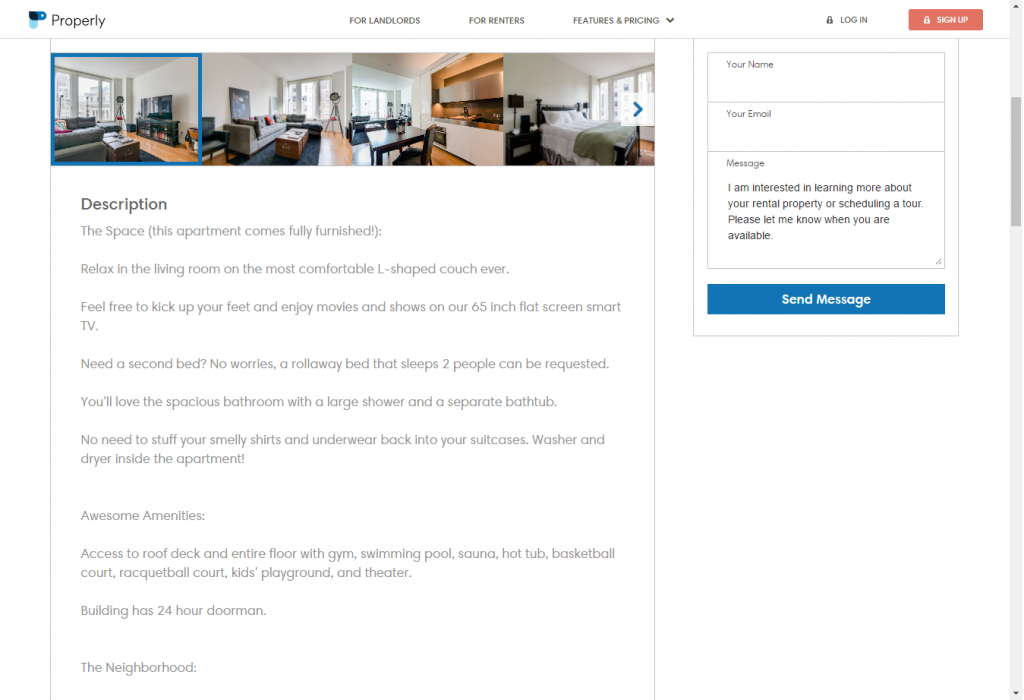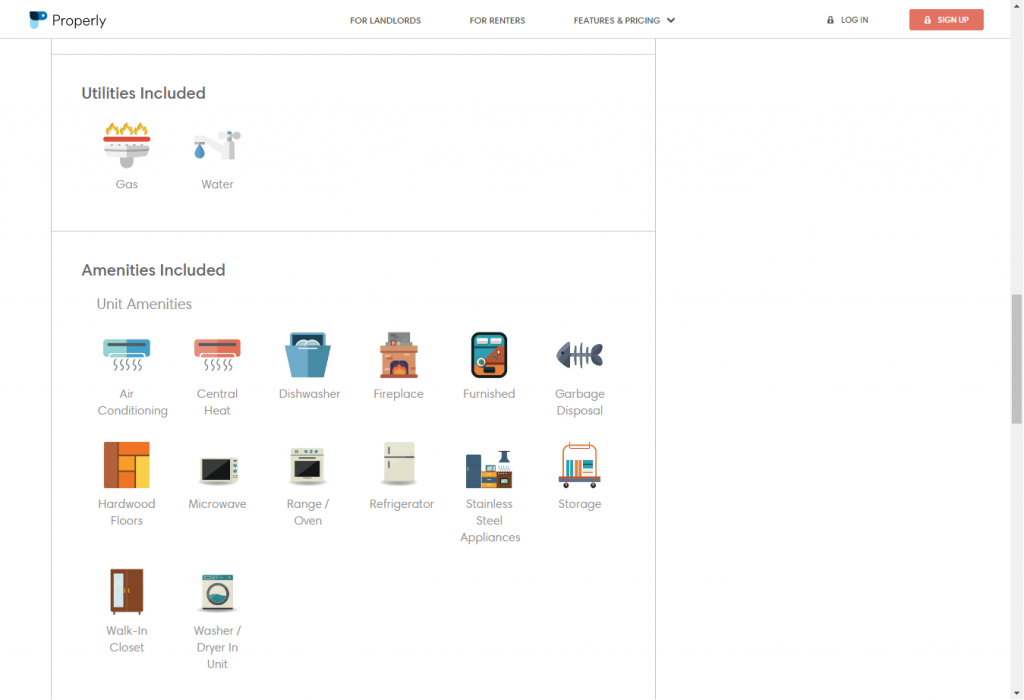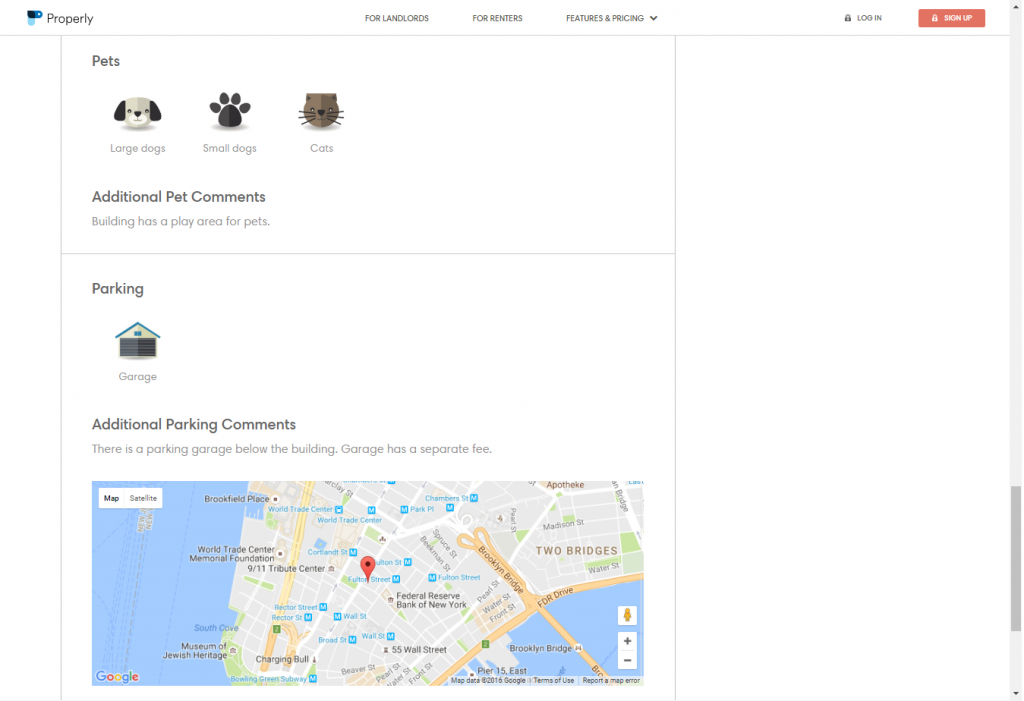 Properly's listings are designed to make your property stand out with photo slides, images for amenities, and lease terms that are easy for applicants to read and understand.
Receive Applications Online
Interested renters can submit applications directly from your listing page. There is no need to wait. Stop using paper applications that require hand-delivering, faxing, scanning, or mailing.
Renters can also send you messages which will be delivered to your email inbox. You will be notified instantly each time you receive an application or message.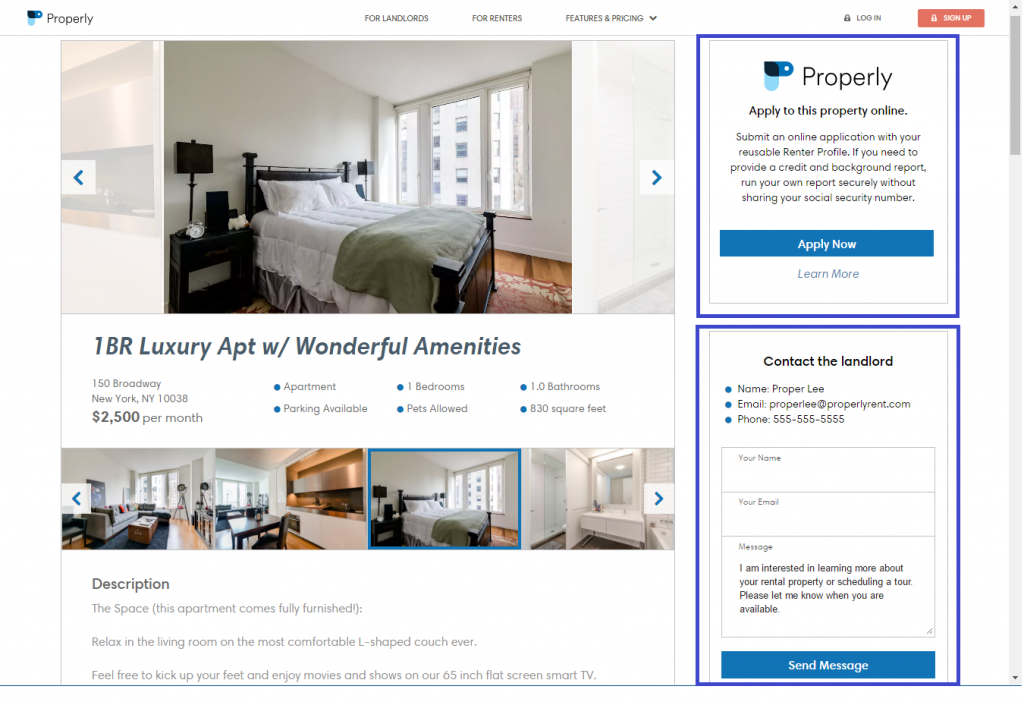 Automatically Post to Listing Sites
Landlords only have to create one listing on Properly and it will automatically post in real-time to the Zillow network which also includes HotPads and Trulia. We will continue to partner with additional listing services in the near future.
Find Your Ideal Tenant
Properly makes it easy for landlords to create a listing, share it across the web, receive applications, and screen tenants. By removing the hassles inherent in the traditional manual and paper-based methods, landlords can save time, generate more leads, and focus on qualifying applicants. Our goal is for every landlord on Properly to find their ideal tenant!