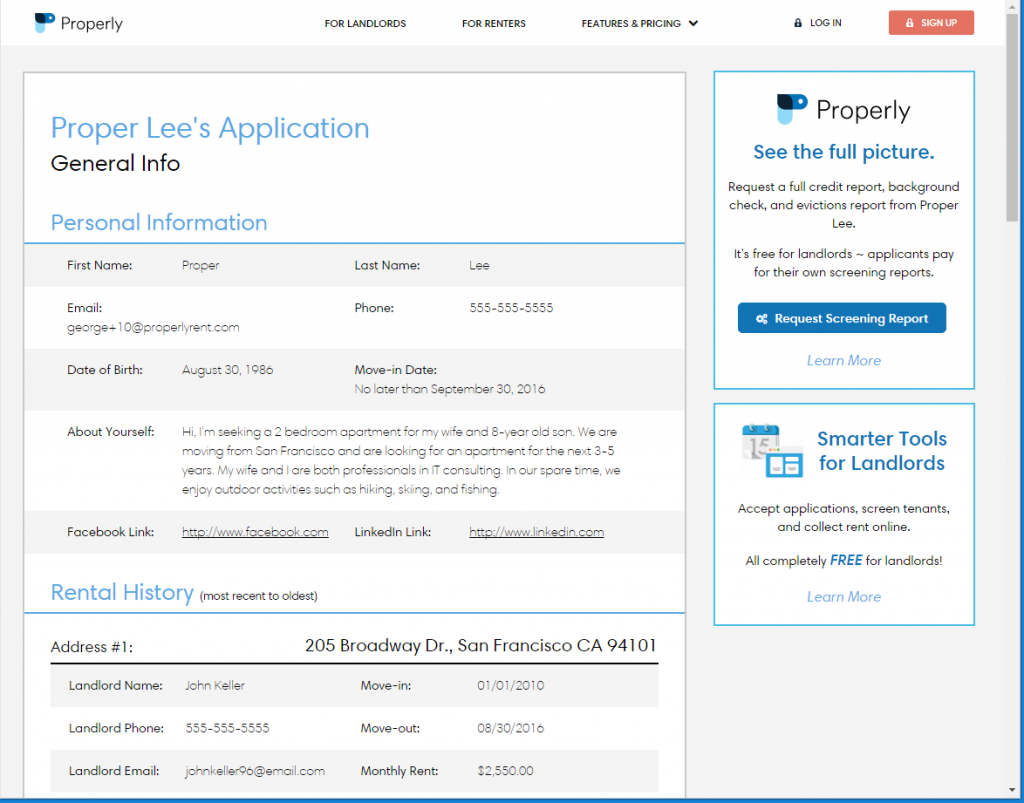 We've been listening to Properly's users who have provided valuable feedback and suggestions for what they want as next features.  We put on our product development hats and set off on creating new solutions that will continue to make our users' lives easier.
A pain-point we frequently heard from renters is that the landlord must provide an application link before renters can submit rental applications. This required the landlord to take the initiative. Our renters wanted the option to submit their applications even if a landlord is not a Properly user.
We agreed fully and we've launched a new feature that allows renters to share rental applications to any landlord at any time.
Renter Profile
Properly's renters have been using the Renter Profile to eliminate the need for repetitive data entry when submitting applications to multiple rental listings.
As a quick overview, the Renter Profile is essentially a renter's resume. It's filled out once and updated as needed. Whenever a renter wants to apply to a listing, the application is automatically populated with the information from the Renter Profile. This prevents renters from needing to fill out the same information over and over like on paper applications. Properly's Renter Profile contains all the important information:
Contact info with a short bio
Prior rental history
Employment and income
References
Financial info
Pets / Cars
Sharing a Renter Profile
Properly's renters can now share the Renter Profile to any landlord. Here's how it works.
The renter fills out the Renter Profile and shares to a landlord by entering the landlord's email.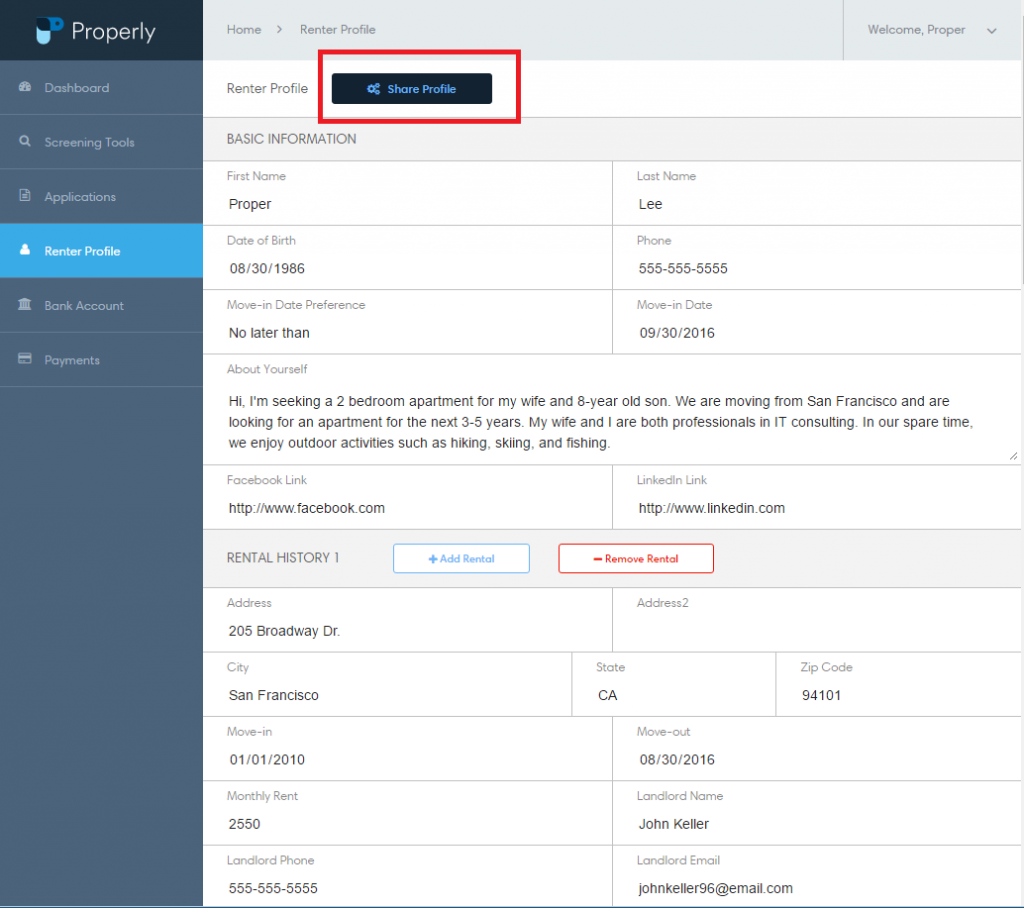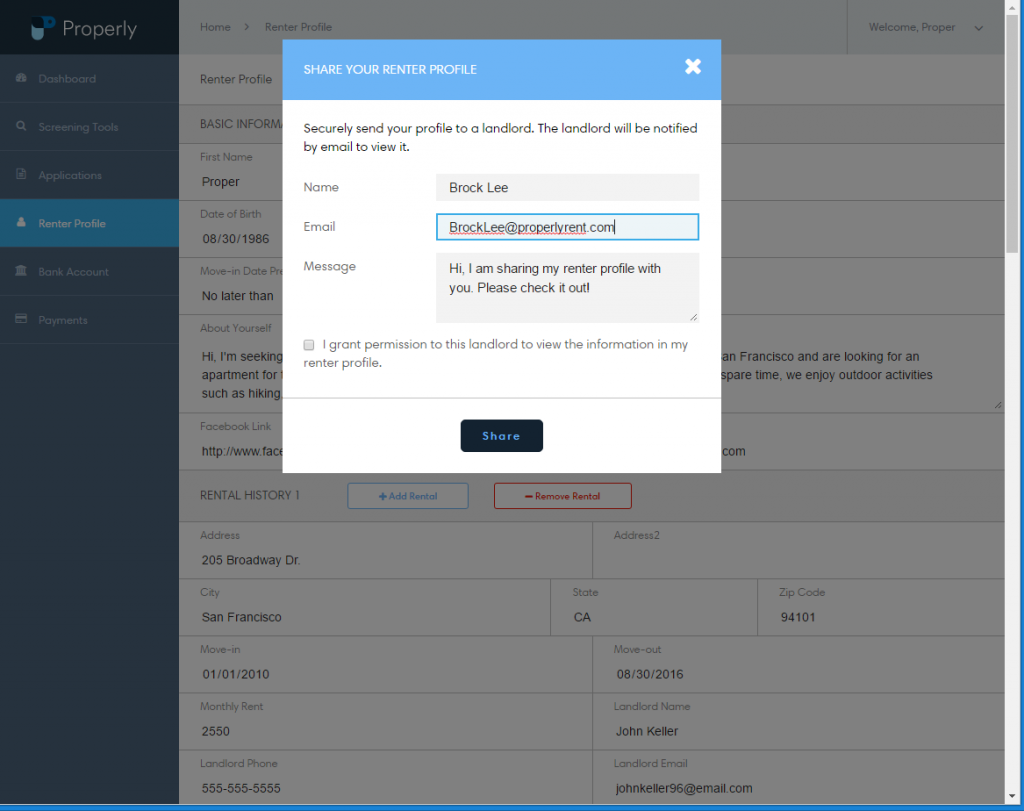 2. The landlord is notified by email of the submitted application.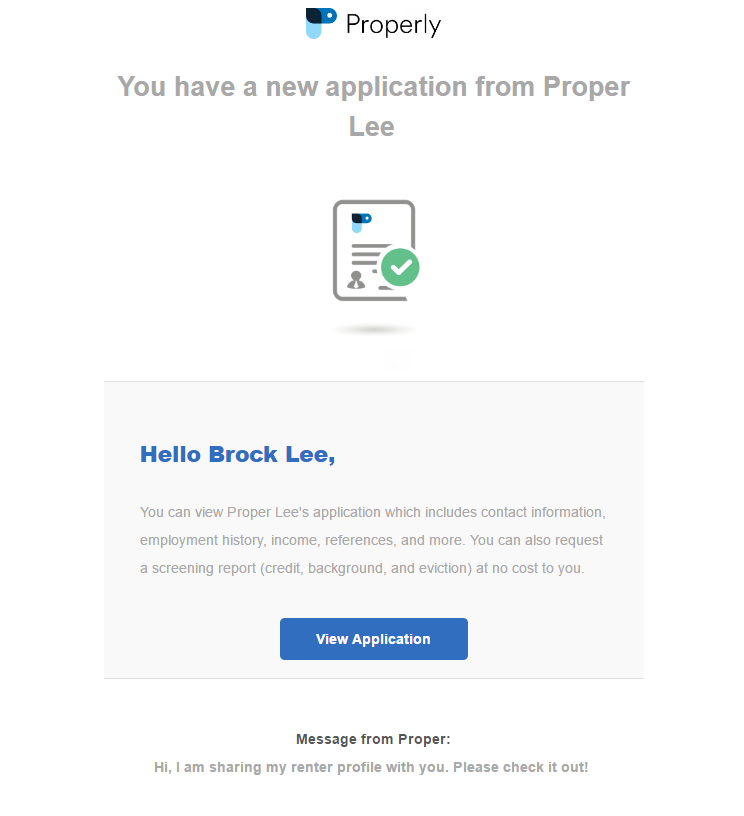 3. The landlord can view the application immediately without signing up for an account.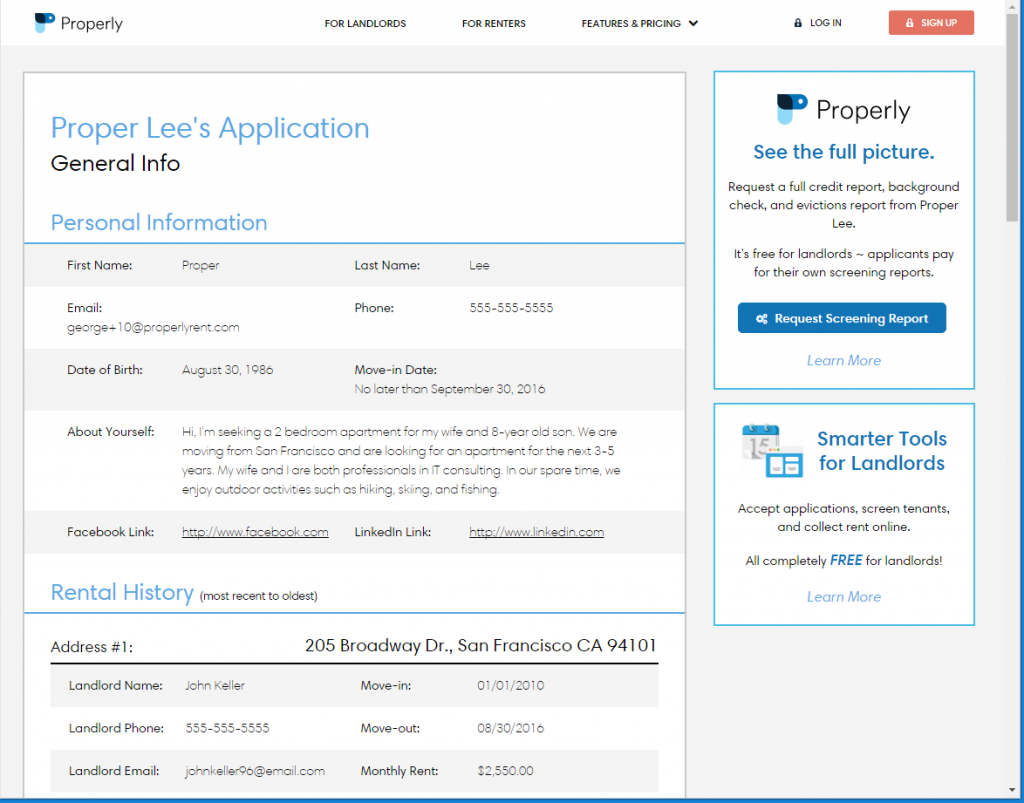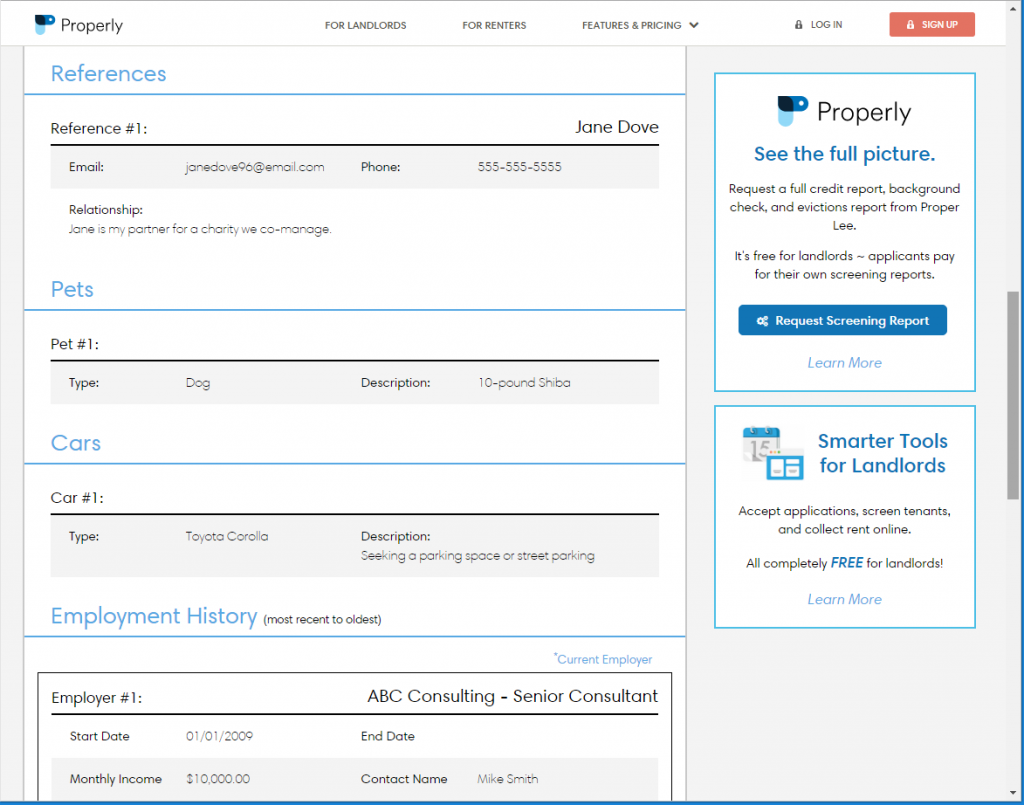 4. The landlord has the option to request a screening report.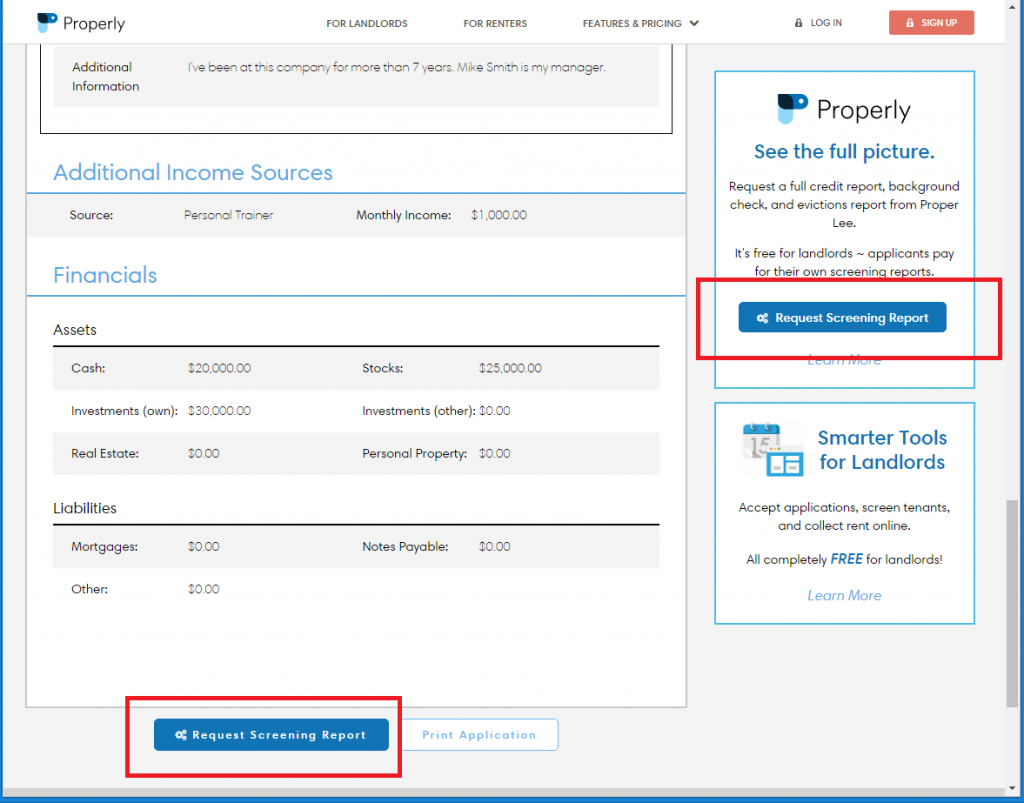 The Benefits
Renters no longer have to wait for application links or feel pressured to ask landlords to sign up for Properly.
Landlords can view applications with a single click. Requesting a screening report is completely up to the landlord.
At Properly, we are tackling each rental activity and designing a process that is simple and easy for landlords and renters. We will be launching additional new features over the next several months. More to come!