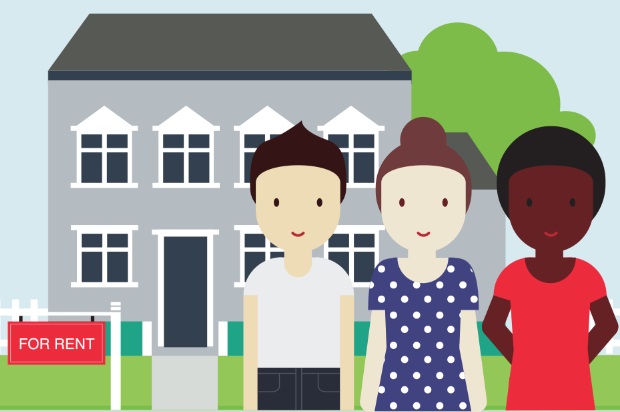 What are your considerations for your next rental home?
Definitely the rent amount and number of bedrooms. Perhaps whether there is a doorman or elevators. Maybe the proximity to public transportation or to your favorite restaurants and bars. These are factors that typically pop into renters' minds. However, there are other qualities that may not be as obvious but can negatively impact the living experience. This is something I know firsthand.
I've lived in New York City for 8 years in 3 different neighborhoods – Harlem, Manhattan, and Brooklyn. My first apartment in Harlem was a pretty poor experience. The reason was because I had no idea what to look for when apartment hunting. I knew my budget and I was searching with two roommates so I knew we needed a 3 bedroom apartment. Those were essentially my only considerations. I ended up moving after a year. My second apartment was an improvement but there were negatives there as well. Learning from these negative experiences helped me find my current apartment which I consider to be an ideal fit.
As I reflected on my rental history, I focused on identifying the key negative qualities that contributed to my decisions to move out of the first and second apartments. Of course, such considerations will differ from person to person. Hopefully these examples will help get you thinking outside the box on what really matters to you when making a decision on your next home.
Harlem
Ah, the memories of my first apartment after college. It was a 3bed/1bath, 1300sq ft. apartment on the first floor of a pre-war building.
What type of apartment layout do you value? My room was huge. I probably only occupied about 1/3rd of it since at the time I owned a bed, desk, and dresser. That's it. I would have traded this extra space for a bigger bathroom and living room. The bathroom was small and narrow. The living room was rarely used because it was not conducive to socializing. It was awkwardly shaped, had no sunlight and bad lighting. My roommates and I spent most of our time hanging out in each other's rooms.
Can you handle the commute? This apartment was far from my office and my typical hangout spots in Manhattan. It took 45 minutes to get to work by subway which wasn't awful. What stunk was the commute at night and on weekends. The trains ran local at night and it took over an hour to get home. It got to the point where I basically stopped going out because I dreaded the commute so much.
Can you live with rodents and bugs? Yes, we all hate them but avoiding them entirely in pre-war buildings is unlikely. Be conscious of when the building was built. To decrease your chances, DO NOT LIVE ON THE FIRST FLOOR, especially if there is a garden. We made this mistake and ended up dealing with countless instances of mice and cockroaches. The landlord set traps but it seemed like for each one caught, two more showed up.
I lived in this apartment for a year and when my lease was up, I was anxious to move to Manhattan. I wanted my next apartment to have a bigger living room, in a location closer to work, and definitely not be on the first floor. I looked for new construction buildings first but quickly discovered they were above my price range. It took several weeks of searching before I found an apartment that had many qualities I was looking for.
Manhattan (Chelsea)
I moved into a much smaller apartment with my girlfriend (now my wife). It was a junior 1 bedroom, 450sq ft. apartment on the third floor of a pre-war, walk-up building. The bedroom was small and could fit a bed and two dressers which was fine for me. The living room had a nice rectangular layout that allowed us to use every inch of the space. My commute to work was 15 minutes and I was close to locations I frequently met friends in.
How much street-noise can you handle? Our apartment faced 8th avenue, which was a busy street with heavy car and foot traffic. The street was full of restaurants and bars. Being on the third floor was not high enough to shield us from the noise of drunk people, sirens, and music. This should be a huge consideration for light sleepers. There is a reason NYC is known as "The City That Never Sleeps". The noise never stops either.
How many flights of stairs are you comfortable walking up every day? Living on the third floor wasn't horrible. However, there were definitely days when I cursed each step while carrying heavy items. My friends also complained every time they visited since they only used elevators. I felt the third floor was fine but I probably wouldn't live on a higher floor. There were times when I walked to the 6th floor and I always wondered how these tenants do it every day.
Can you live with rodents and bugs (again)? We had way less rodent and insect issues than the previous apartment but they still existed. We mainly dealt with mice. There were nights when we heard them running around and nibbling on things. We had to keep all the food and snacks in plastic containers. We set traps but those were only temporary solutions. Although the rodent situation was improved, this issue was something we wanted to make sure we wouldn't have to deal with for our next apartment.
We lived in Chelsea for three years but when the rent increased substantially, it motivated us to look elsewhere. We were also tired of the stairs, mice, and street noise. Our next target was Brooklyn where we thought we would be able to get a bigger space for our price range. Recalling the commuting issues from the Harlem experience, we knew the neighborhood needed to be close enough to Manhattan and had access to multiple major subway lines.
Brooklyn (Downtown)
My wife and I moved into a 1 bedroom, 750sq ft. condo apartment in Downtown Brooklyn. The apartment was on the 9th floor of a new construction building. Yes, there were elevators! Our experience living here over the past 3 years has been great. We haven't had a single issue with rodents and insects. Besides the sound of sirens every once in a while, we are high enough to block out most of the street noise. We have access to practically every subway line. It's actually more convenient to get to many places in Manhattan than when we lived in Chelsea.
While I don't have any major negatives to write about here, I do have one amenity to note that may seem minor but ends up saving a great deal of time and effort.
Is there a washer/dryer inside the apartment? This wasn't even on our radar when we were searching for our next apartment. We ended up finding an apartment with it and wow, I can tell you how great it is to be able to do laundry inside. In the prior residences, we took our clothes to laundromats on the block. This meant we did laundry based on the store's hours. We usually didn't have time on workdays so we set aside an afternoon every other weekend just for laundry. Nowadays, we can do laundry on our own time and we never have to plan for it.
Recap of considerations for your next rental home:
What type of apartment layout do you value? Is it a large living room, bathroom, and/or bedroom? Focus on the usable space in a room, not just the square footage.
Can you handle the commute? Know how long it'll take you to get to work and to your favorite hangout spots. Trust me, at night when you're tired and sleepy, a one-hour commute feels like two hours.
Can you live with rodents and bugs? Avoid first floor apartments and pre-war buildings if possible.
How much street-noise can you handle? Does your apartment face a busy street? Are there a lot of bars and lounges on your block?
How many flights of stairs are you comfortable walking up every day? I personally wouldn't live higher than the third floor.
Is there a washer/dryer inside the apartment? They save so much time and effort. Laundry doesn't feel like a hassle anymore
I'd love to hear about your experiences and lessons learned too. What other considerations would you add to the list?